I have one very touching recording of raga Kamod by Ustaad Amjad Ali Khan, one of the famous musicians of India. At the beginning, Amjad Ali Khan gives a small preface in his magical voice, completely absorbed in music. At the beginning, he says that each and every Raga has a soul.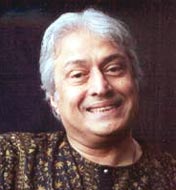 I have heard almost all the musicians India has produced. I have heard all kind of musicians, both famous and not so famous. But, he is Amjad Ali Khan who really keeps the soul of Raga in front of you. You get a feeling of having seen the Raga, having explored the soul of Raga. When I listen other musicians, what I get is a feeling of mood of that Raga. Other players or performers take me to the mood of Raga, heart of Raga. Amjad Ali Khan takes me directly to the soul of Raga. After listening to the Raga by Amjad Ali Khan, I get a feeling of being a soul mate of that Raga.
Each Raga is indeed an individuality. You can love each and every Raga. Each raga is unique. Amjad Ali Khan knows this uniqueness of each Raga. When he plays Durga, he is introducing you to an individuality named Durga. When he performs Hansdhwani, he is putting the soul of Hansdhwani in front of you.
Amjad Ali Khan is a soul mate. A soul mate of Ragas, a soul mate of his lovers.